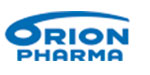 The transition to Q-bix system did certainly pay off.  We have an overview of all business cases, plans and visits of our representatives. This CRM system is an excellent help for business – it is intuitive, well-arranged and available on all devices.
We deeply appreciate the approach of your technical support as well as having all our suggestions and demands incorporated into your updates.
MVDr. Stanislav Hopta
Sales & Marketing Manager
Slovak Republic
Smart Future s.r.o.
We needed to create a website for our CASHBACKcity project very quickly as our negative experience with the previous designer cost us a lot of time. We sat with Profiservices for a consultation, received some recommendations and as a result they were able to execute the creation of a beautiful website with tasteful graphics. What´s more, we are very happy with the functionality of the website. Our overall positive experience was further strengthened by receiving quick response to feedback as well as guidance for future development. We recommend Profiservices.
Ing. Martina Paspíšilová